FAST
BIN™: ELECTRONIC
INVENTORY SOLUTIONS
FASTBin™: Monitor
Looking for ways to make your supply chain more transparent and proactive? Fastenal's FASTBin program can be part of the solution. This technology enables your local Fastenal service team to monitor your bin stock inventory remotely, helping us better plan our service to ensure continuous supply. Your team can also view inventory data – what, where, and how much – using your FAST360 deashboard
The Benefits of 24/7 Inventory Monitoring
PREVENT STOCKOUTS
Continuous inventory visibility allows us to better plan our upstream supply chain and local service to stay in front of your needs.
REDUCE INVENTORY WITH CONFIDENCE
A more transparent and proactive supply chain presents an opportunity to increase turns without increasing risk.
DRIVE PRODUCTIVITY
FASTBin makes your teams more productive by eliminating outages and delays. It also makes our team more productive by reducing repetitive tasks. Less time spent driving, walking, and checking bins means more time to focus on projects and problem-solving for your business.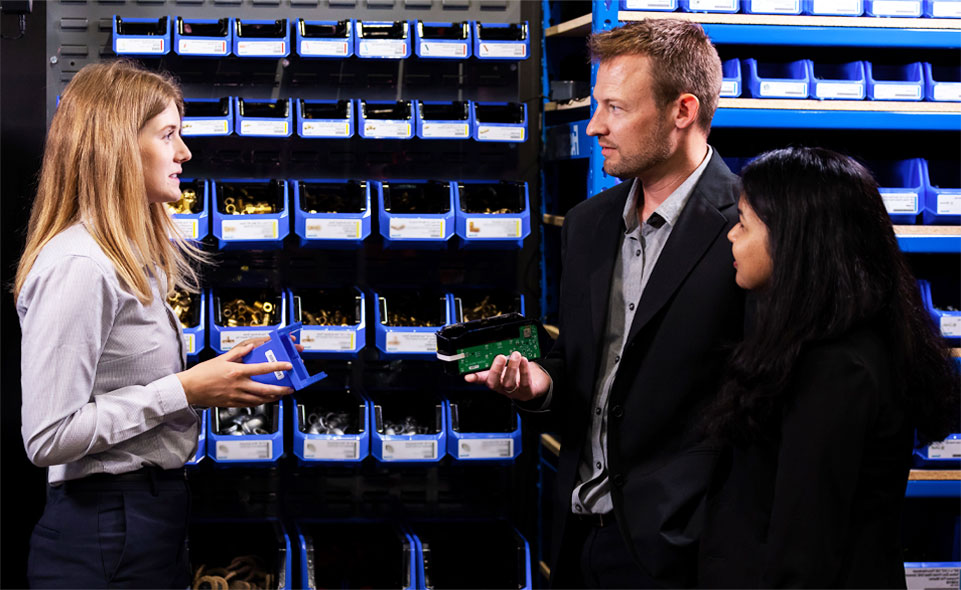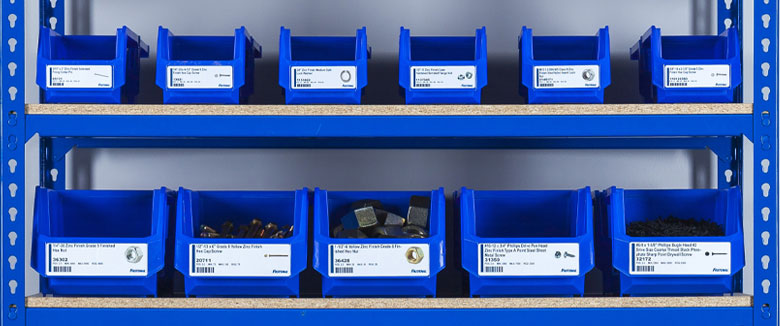 FASTBin - RFID
Combines radio frequency identification (RFID) technology with a traditional multi-bin system. When the front bin runs empty, the user places it into the replenishment zone, where an RFID reader senses the tag, triggers a change in inventory state in our system, and puts our service into motion. This solution is easily adopted by customers already using multi-bin systems for either packaged or loose parts.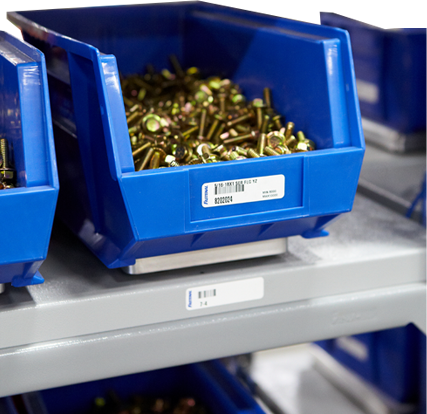 FASTBin -- Scale
Uses high-precision load cells to sense and report the quantity and inventory value in each bin. Unlike the RFID, which reports the approximate inventory state (above min, below min, or critically low), this technology provides visibility to quantity on hand. A good fit for high-value or mission-critical parts.
REMOTE INVENTORY MONITORING
ENSURES CONTINOUS SUPPLY

1 We organize, label, and implement your bins and help you get set up on Fastenal.com, where you can choose initial min-max levels, users, approvals, and other custom settings. Your inventory status is continuously communicated to a gateway that passes the data to our team (via Fastenal's POS system) and to your team (via your FAST 360º dashboard on Fastenal.com)

2 FAST 360ºprovides on-demand answers to three critical questions: what, where, and how much? You can visualize how your Fastenal-managed inventory is organized in various devices (including FASTBin devices) across your facilities. You can also search to see if a specific need is on hand, where it's located, and the current inventory status, saving time while preventing unneeded purchases.

3 Your local or Onsite Fastenal service team monitors your inventory remotely and plans our service to ensure continuous supply. The result: a proactive, rather than reactive, supply chain.
Learn More About Our Technology