Guided by Five Lean Principles
Map the Value Stream: Trace the steps and activities required to bring a product to the point where it's needed.
Determine Value: Identify which activities bring value to your customers and which do not (value-add vs. non-value-add, or NVA). Our focus: Find solutions that eliminate or reduce NVA touches.
Create Flow: After eliminating NVAs, make the value-added steps flow together seamlessly, with minimal travel or stoppages. Vendor-managed point-of-use supply is a key concept here.
Push for 'Pull': Implement systems to pull inventory into use only as needed (e.g. supermarkets and Kanban, including electronic signaling devices).
Pursue Perfection – 6S: Promote productivity vis Sort, Set in Order, Shine, Standardize, Sustain and Safety.
As part of our TCO Analysis, we utilize a Lean strategy known as DMAIC to create flow, eliminate waste and drive supply chain efficiencies. 
As part of the process, our Lean Solutions team will work with key personnel in your organization (the plant manager, receiving personnel, inspectors, buyers, et al.) to map how product flows through your system, identify areas of waste, and propose ideas to drive down costs within your supply chain.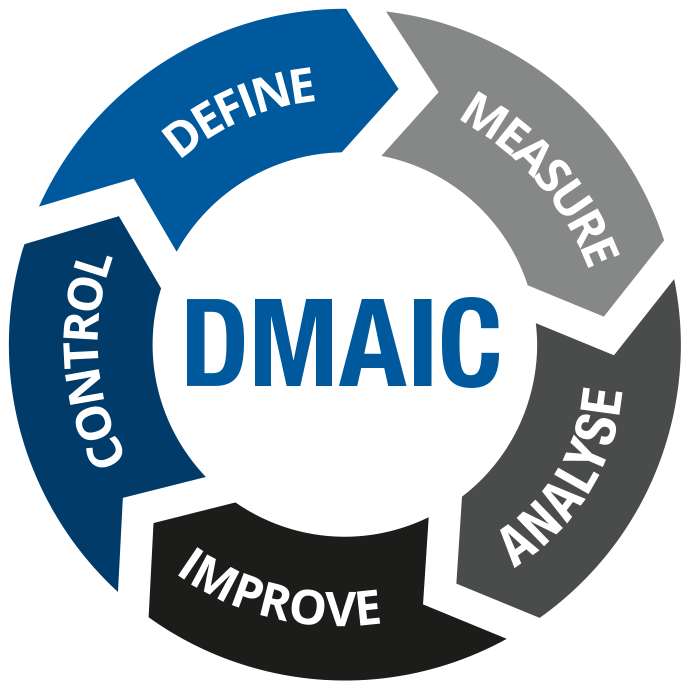 Step 1
DEFINE: Determine the current state of your process 
Bring teams together to discuss objectives and challenges 

Collect historical data to quantify current procurement system costs 

Map a complete path of product, from identified demand to material receipt 
Step 2
MEASURE: Collect relevant data
Enter all possession and acquisition costs to create a baseline total cost

Graph baseline cost as a starting point to measure future improvements
Step 3
ANALYSE: Use the collected data to identify waste
Review the current state process and determine which steps are non-value-added 

Identify sources of waste (According to Eight Central Wastes) 

Create a future state summary that previews how the process will work once non-value-added activities have been removed; compare current state vs. future savings 
Step 4
IMPROVE: Discuss potential improvement opportunities and begin implementation
Present current state findings and recommended implementation to stakeholders 

Begin implementation process improvements 
Step 5
CONTROL: Create an environment that promotes sustainability and continuous improvement 
Establish quarterly meetings to review progress and drive continuous improvement 

Use meetings to present cost savings documentation and 6S material for future savings opportunities 
ELIMINATING WASTE AND DRIVING
SUPPLY CHAIN EFFICENCY

Total Cost of Ownership
Taking a 360-degree approach to reduce expenditures through vendor consolidation, consumption controls, SKU rationalization, product substitutions, and reductions in inventory, labor, freight, and purchase orders.

Productivity
Using strategies like just-in-time inventory, vendor-managed inventory (VMI), point-of-use delivery, parts kitting, and supply automation (e.g., vending or automated bins) to keep employees focused on value-adding activities.

Inventory
Implementing systems to confidently reduce on-hand inventory while identifying and drawing down obsolete/redundant assets. Options include an onsite model, providing Fastenal-owned inventory and dedicated experts to shoulder inventory burdens

Visibility
Leveraging Fastenal's point-of-use solutions to provide relevant reporting aligned with your business goals. Utilize the FAST 360° reporting dashboard to analyze purchasing/usage trends and visualize your Fastenal-managed inventory on hand (products, locations, and amounts).

From Concept to Continuous Improvement
Our approach, based on Lean principles, begins with a site assessment or TCO Analysis. We collaborate with your key supply chain stakeholders to understand the nuances of your operation, identify sources of waste in your current process, and craft a solution to achieve your desired future state. In addition to providing initial consultation and solution design, our experts will physically implement the program and periodically audit the site to drive continuous improvement.

Transportation
Excessive product movement throughout a facility

Motion
Non-essential employee movement related to inventory

Waiting
Downtime caused by a lack of access to needed parts or tools

Overproduction
Supplying more than demand

Inventory
Surplus, obsolete or unnecessary parts in the supply chain
Extra Processing
Non-value-added steps to complete a function

Defects
Product that doesn't meet requirements

Non-Utilized Labor
Time and talent spent on non-value-added activities