The Power of Fastenal People
What's the "secret ingredient" that's enabled Fastenal to grow from a small-town fastener shop into one of the world's most dynamic and innovative companies? Most members of the Fastenal team would say the answer is our culture, including our deeply-rooted commitment to training, decentralized decision-making, and promotion from within.
WE'RE LOOKING FOR GREAT PEOPLE
JOIN THE BLUE TEAM

Over 95% of our current managers were promoted from within.

Develop your set of skills with the Fastenal School of Business

Join us for international travel opportunities for business meetings, fairs and trainings.

Fastenal is an equal opportunity employer.

We are where you are. 16 European countries are painted in blue.

Exponential growth within Europe from 1 to over 80 locations in 19 years.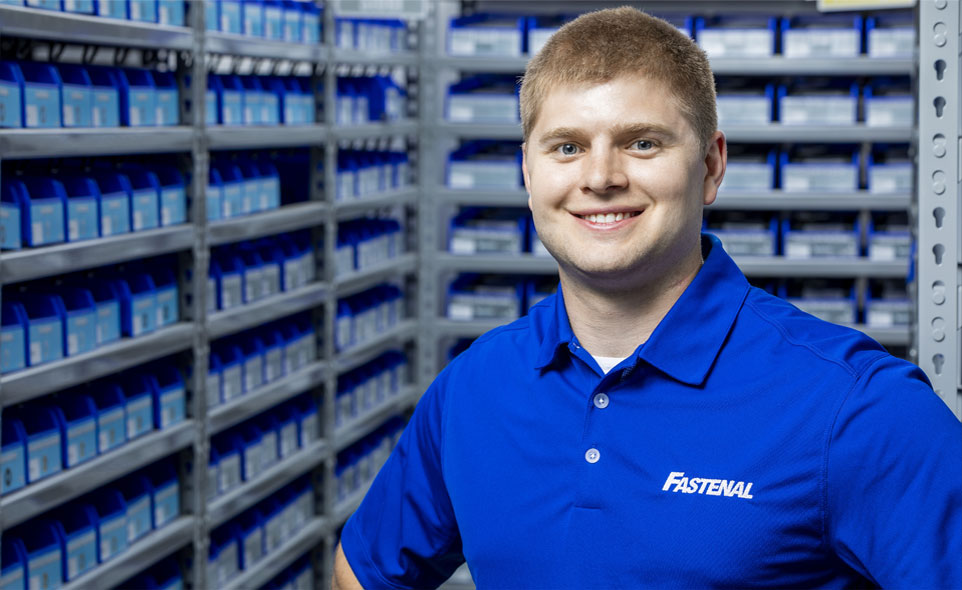 A Great Team With Great People
We are painting Europe BLUE. Do you want to be part of it? Then contact us today to see how the Blue Team can shape your future and career pathway.
Cultural Values
Our most successful employees live and work by the following cultural values:

Integrity
Our decentralized culture wouldn't be possible without personal integrity at every level of the company — people who don't need complex rules and constant supervision to do the right thing.

Innovation
We believe the best ideas come from the people closest to the customer or process. Looking for a company that listens to (and truly values) your ideas> We're all ears.

Ambition
By thinking big and outworking the competion, we add value for our customers, drive growth for our company, and create opportunities for ourselves,

Teamwork
We succeed by surrounding ourselves with talent, supporting those around us, and challenging each other to become better every day.
Accommodations
For assistance due to medical conditions or disabilities, reach out to the mentioned hiring manager in the job advertisement.
Equal Opportunity Employer
Minorities / Females / Veterans / Disabled / Sexual Orientation / Gender Identity
EEO/AA Policy Statement
Fastenal is Dedicated to Employment Equity Employment Equity Policy Multi-Year Accessibility Plan
Fastenal is Dedicated to Employment Equity