Global Locations
Fastenal Europe has more than 500 employees across 15 countries ready to partner with you to support your business goals. With 2 distribution centers, 2 manufacturing facilities, and 75 locations in Europe, we provide supply chain support and infrastructure you can rely on. Globally, we offer 3,200 + in market locations supported by global distribution, robust sourcing, quality and manufacturing resources, and multiple teams of subject matter experts and support personnel – all working towards our common goal of Growth Through Customer Service.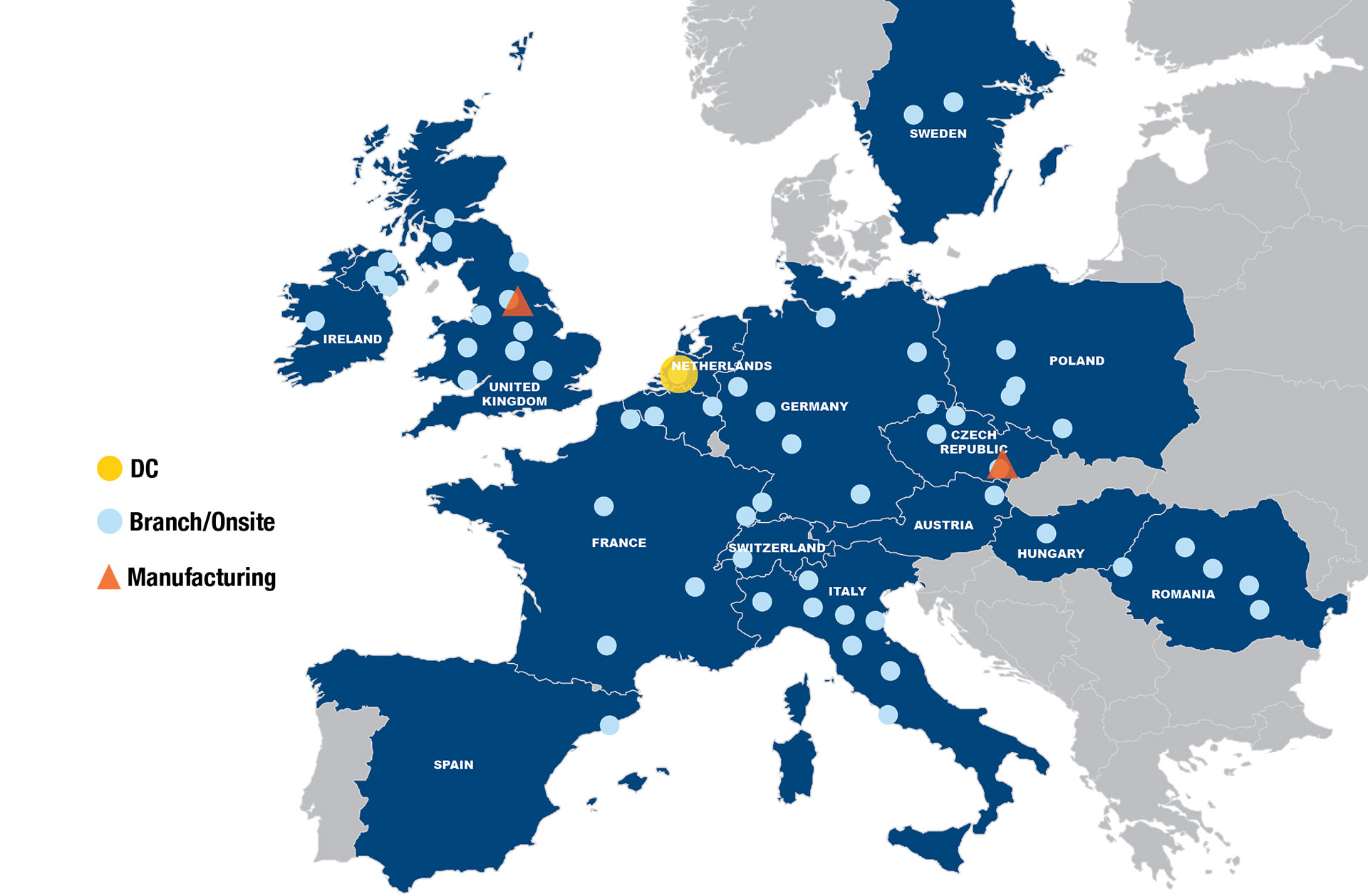 A Great Solution Begins with a Good Conversation
If you are interested in learning more about what a partnership with Fastenal looks like, reach out! A nearby Fastenal representative will respond to discuss your supply chain priorities and explore how you can leverage our service and resources to create value in your business.